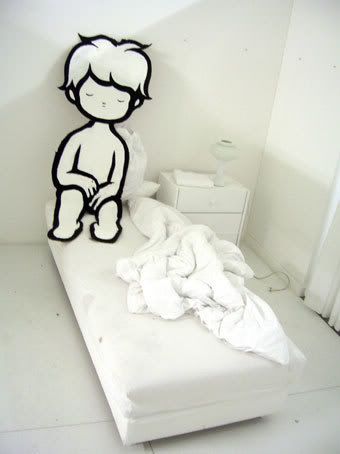 bcn:

Sorry for the last minute notice:

Tonight (Fri. Sept, 22) at 19h.
Distritoquinto
c/ Ferlandina, 53- presents

Barcelona based artist, Lolo's work.

Most people who have been to Barca have seen many of Lolo's child-characters peeking from behind walls,
perched up in trees- sailing across billboards. Always brings a smile to your face. Lolo is good vibes.